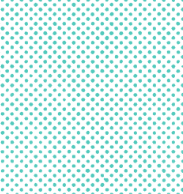 Naviance
Our middle and high school students collaborate with parents, teachers and school counselors to create a personalized college & career plan with Naviance. Campus logins
Your Naviance login is S+ID number. You will be asked to make a password the first time you log in. Please keep a record of this password.
Campus links
Select your campus to login.
Dimensions of Naviance
Naviance has four parts:
Self-discovery & student assessments
Through self discovery and collaboration, students can find college and career pathways that are right for them. Students learn about their strengths, explore their interests and discover how to apply personality traits in school, career and life.
Career exploration
Students use career planning and assessment tools to discover multiple career options and plan their career paths. It's important to understand the level of education and training required for the careers students are interested in.
Academic planning
Students plan out which courses they need to take in order to reach their college and career goals. They create individual learning plans that align to high school graduation requirements as well as entrance requirements for the colleges they're interested in.
College preparation & admissions
Students can match colleges to their career interests and compare colleges and admission rates. They can also find scholarship opportunities and track the status of transcripts and letters of recommendation.
If you'd like a tutorial over Naviance's features, see their Naviance student video.
College, Career and Life Ready (CCLR) courses
Our students with Naviance accounts and their parents have access to interactive livestreaming and on demand courses with Naviance CCLR Live by Kaplan. Courses cover topics such as time management, writing a college essay, managing stress, preparing for college entrance exams and much more.
Naviance CCLR Live by Kaplan supports students as they develop the academic, transition and interpersonal skills needed to be successful after high school.
View available courses and more information on the Naviance CCLR Live by Kaplan website.