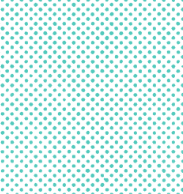 Tutor Team
The GISD Tutor Team works with individual and small groups of students in grades kindergarten through high school. Join the Tutor Team
Discover how you can make a difference.
Our district is working hard to help our students recover from the effects of COVID-19. As part of our plan to boost student achievement, we are creating the GISD Tutor Team, where those with a passion for student success can help students recover and rise to new heights in learning.
As part of our program, tutors will be working with individual or small groups of students in grades kindergarten through high school.  You will have the opportunity to positively impact student success and help them master concepts learned throughout the year. Tutors will not be asked to serve as substitute teachers. Instead, you will be able to build relationships with your assigned students as you work with the same students throughout the school year.  Teachers and campuses will partner with tutors to address the needs of the student(s) in the best way possible.
We offer:
Assignments that align to your skill set
Training and instructional materials tailored to the student
$30 an hour pay
Consistent scheduling (based on the needs of the campus and students)
No TRS penalty for retired teachers
Ready to make a positive impact as a tutor? Fill out the online application for the Academic Acceleration Tutor to get started.
See our Academic Acceleration Plan for more information on how we are addressing student learning impacted by COVID-19.