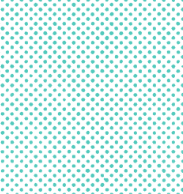 Remote Conferencing (RC) Option for Quarantine
Learn about remote conferencing (RC) as an option to help prevent learning loss when students are temporarily absent due to medical reasons.
Students can use remote conferencing (RC) to help them stay up to date with learning when out of school for medical reasons.
The Texas Education Agency (TEA) has allowed districts to use "remote conferencing" as a tool for eligible students absent from school to participate in learning from home for up to 20 school days during the academic year. Remote Conferencing allows students the opportunity to stay up-to-date with their classwork while medically unable to attend school.
For extra information, see General Remote Conferencing FAQs from TEA.
Who is eligible?
Students in prekindergarten through grade 12 are eligible if any one of the following applies:
A temporary medical condition documented by a physician licensed in the U.S. that notes a student must remain confined to the home or hospital
Tested positive for a communicable condition, such as COVID-19
Been identified as having been in close contact with COVID-19
Parents can contact their student's home campus if they believe their child is eligible. Remote conferencing administrators and campus staff may also reach out to students who qualify for the program, but did not request this service.
How will instruction be delivered?
Long-term substitutes will provide synchronous instruction from Canvas content created by our Teaching and Learning Development Department. The teacher of record will grade assignments and provide feedback.
How will the campus support Remote Conferencing?
Campus staff will communicate with parents of eligible students, track attendance and progress, and support student transitions to and from Remote Conferencing.  Classroom teachers will also post assignments to their Canvas courses, grade and provide feedback, and post the student grades on Skyward.
Why are substitute teachers being used and not campus staff?
Garland ISD recognizes the importance of not overburdening teachers, who are already working hard to provide a safe and securing learning environment during a pandemic. As such, we will not be asking teachers to serve as Remote Conference staff. Additionally, one of the requirements of Remote Conferencing is delivering instruction synchronously and NOT concurrently. This means teaching both virtual and face-to-face (like last year) does not meet TEA guidelines.