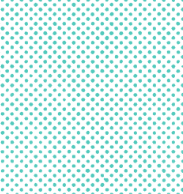 High School Sports
Find games schedules and more for our high school sports teams.
Our high schools offer a variety of sports programs including baseball, basketball, cross country, football, golf, gymnastics, powerlifting, soccer, softball, swimming & diving, tennis, track & field and volleyball. Note that not all sports are available at every campus.
Search athletic schedules
Select a school from the dropdown below to see schedules as entered in the RankOne system by team coaches. Options will change depending on the school, sport and the team you select.
Scores and contact information, if available, will also be displayed once you select the school and sport. 
Howard B. Johnson
| Date | Game |
| --- | --- |
| 8/24 | Lakeview Centennial vs.  Frisco Memorial |
| 8/31 | Rowlett vs. North Forney |
| 9/1 | South Garland vs. Irving |
| 9/7 | Lakeview Centennial vs. Sachse |
| 9/8 | Rowlett vs. Naaman Forest |
| 9/14 | South Garland vs. North Garland |
| 9/15 | Sachse vs. Rowlett (Senior Night) |
| 9/21 | Lakeview Centennial vs. South Garland (Homecoming) |
| 9/22 | Rowlett vs. Garland (Homecoming/MS Night) |
| 9/28 | Sachse vs. Naaman Forest |
| 9/29 | South Garland vs. Rowlett (Homecoming) |
| 10/5 | Rowlett vs. Wylie |
| 10/6 | Lakeview Centennial vs. North Garland (MS Night) |
| 10/13 | South Garland vs. Naaman Forest (MS Night) |
| 10/19 | Rowlett vs. Lakeview Centennial (Senior Night) |
| 10/20 | Sachse vs. South Garland (Homecoming) |
| 10/26 | South Garland vs. Garland (Senior Night) |
| 10/27 | Lakeview Centennial vs. Wylie East (Senior Night) |
| 11/3 | Sachse vs. North Garland (MS Night) |
Williams Stadium
| Date | Game |
| --- | --- |
| 8/31 | North Garland vs. Corsicana |
| 9/1 | Naaman Forest vs. Plano East |
| 9/8 | North Garland vs. Garland |
| 9/14 | Naaman Forest vs. Wylie East |
| 9/15 | Garland vs. Lakeview Centennial |
| 9/22 | North Garland vs. Wylie (Homecoming) |
| 9/29 | Garland vs. Wylie East (Homecoming) |
| 10/6 | Naaman Forest vs. Garland (Homecoming, MS Night) |
| 10/12 | Garland vs. Sachse (Senior Night) |
| 10/13 | North Garland vs. Rowlett |
| 10/20 | Naaman Forest vs. Wylie (Pink Out) |
| 10/27 | North Garland vs. Naaman Forest (Senior Night) |
| 11/2 | Naaman Forest vs. Lakeview Centennial (Senior Night) |
| 11/3 | Garland vs. Wylie | Watch games online
Interested in watching online? Videos of game promos and athletic events can be found on our YouTube channels:
Discover more in athletics