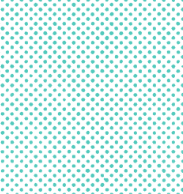 Online Instructional Resources
From online textbooks to educational games and activities, these online instructional resources can help students practice skills and expand their learning.
Resources available in Ready Hub
Many of the online instructional resources listed below are also available in Ready Hub.
Ready Hub provides a central place for students to access digital resources with a single sign-on experience.
Log in to Ready Hub using the same username and password credentials you use for logging into a GISD computer.
Icon
Resource

Sort descending

Grade
Academic OneFile
9-12
Achieve 3000
9-12
Britannica
PK-12
Britannica Enciclopedia Moderna
6-12
Britannica Escolar Online
PK-5
Chemistry - A Molecular Process
9-12
connectED (McGraw-Hill)
K-12
Copia (Bedford, Freeman Worth)
9-12
CultureGrams
7-12
Destiny Library Catalog
K-12
DimensionU
3-10
Discovery Education
K-12
EBSCO Explora - Educator's Edition
Staff-Staff
EBSCO Explora - Primary Schools
K-5
EBSCO Explora - Secondary Schools
6-12
Educator Reference Complete
Staff-Staff
enVisionMATH 2.0
K-5
FollettShelf eBooks
PK-12
Gale Literary Sources
6-12
Gale PowerSearch
9-12
General OneFile
8-12
GREENR (Global Reference on the Environment, Energy, and Natural Resources)
7-12
GVRL eBooks (Gale Virtual Reference Library)
6-12
Health & Wellness Resource Center and Alternative Health Module
7-12
HMH (Houghton Mifflin Harcourt)
7-12
ImageQuest
PK-12
Informe Academico
7-12
InfoTrac Newsstand
8-12
Khan Academy
6-12
Kids Infobits
PK-5
Literature Resource Center
7-12
LitFinder
6-12
myON
PK-12
National Geographic Kids
PK-8
Omnimusic
PK-12
Opposing Viewpoints in Context
9-12
Research in Context
6-8
SIRS Discoverer
K-8
SIRS Government Reporter
7-12
SIRS Issues Research
7-12
SIRS Renaissance
7-12
SIRS WebSelect
9-12
Soundzabound
K-12
Student Resources in Context
9-12
TeachingBooks.net
PK-12
TeenCoder
9-12
TERC (Testing & Education Reference Center)
7-12
Tumble Book Cloud
7-12
Tumble Book Library
PK-5