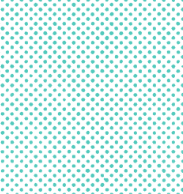 Weather Procedures
Learn more about procedures to cancel school due to inclement weather and how to stay informed.
Weather procedures
When bad weather breaks, rely on Garland ISD for information.
district website – www.garlandisd.net
Twitter – @gisdnews, @gisdnoticias
Facebook - Garland ISD
Instagram - choosegarlandisd
GRS-TV – channels 98 and 99 on Spectrum Cable, and channels 42 and 43 on Frontier Communications
Skylert – telephone notification system
Thunderstorms, tornadoes and flash flooding
During these types of bad weather, the National Weather Service (NWS) issues a Watch or Warning. A Watch means it is possible, while a Warning means it is confirmed or currently happening.
Warnings for Garland, Rowlett or Sachse during school hours may cause a Lockout and Shelter in Place. This means no one enters or exits campuses until the NWS Warning expires. Since conditions can vary across the district, decisions are made in the best interest of all students and staff.
Snow and ice
Decisions to cancel are announced on the website, Twitter, GRS-TV, Facebook, Instagram and Skylert by 6 a.m. Local news stations may take longer to report it. Before canceling, we:
check the NWS, Texas Department of Transportation and local law enforcement agencies
drive around Garland, Rowlett and Sachse to determine the safety of bus routes, parking lots, major intersections, etc.
talk to neighboring school districts
Other considerations include:
child care
parents' work schedules
staff who live outside the district
Early dismissal is also an option, but is used as a last resort. Delayed openings are not used because of the district's triple-staggered bus schedule.
Bad Weather Makeup Days
In the event that classes are canceled due to bad weather or other situation, district leadership will determine if or how to makeup the missed day.
Skylert
GISD uses the Skylert telephone notification system to alert parents and employees of school closings and other important information. This critical communication tool can notify everyone within a matter of minutes. Contact information must be updated to receive Skylert notifications. To customize how you receive Skylert notifications see the Skylert and Skyward Communication Settings page.
A Day or B Day?
The block schedule calendar is set at the beginning of the year and is not altered when a day is missed due to bad weather.
For example, if the day missed was a B day, then students would return the next day to the regularly scheduled A day.