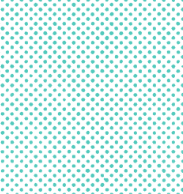 Dyslexia
We provide every student with tailored intervention and support that allows them to excel with dyslexia. What is Dyslexia?
The International Dyslexia Association defines dyslexia as a "...specific learning disability that is neurobiological in origin. It is characterized by difficulties with accurate and/or fluent word recognition and by poor spelling and decoding abilities. These difficulties typically result from a deficit in the phonological component of language that is often unexpected in relation to other cognitive abilities and the provision of effective classroom instruction. Secondary consequences may include problems in reading comprehension and reduced reading experience that can impede the growth of vocabulary and background knowledge." Our program
Every child is unique and the impact of dyslexia can vary from person to person. We provide students with the tools they need to succeed by:
working together with families, teachers and educators to tailor individual dyslexia services
having a Certified Academic Language Therapist (CALT) or therapist-in-training on every campus K-12
promoting self-advocacy and providing scientifically proven evidence-based intervention 
Our goal is for every student with dyslexia to thrive academically through individual intervention, support and learning environments. Dyslexia Handbook
See our state's handbooks for information on dyslexia in and outside of the classroom.
Get connected with us
Find your school's Dyslexia Counselor to get started.
Child Find
If your family may need help identifying and/or evaluating a need for special education services, see our special education referral process Child Find.
Dyslexia newsletter
The GISD Dyslexia Informer is our monthly newsletter. In it, we share the latest news, great resources, upcoming events and more.
Our mission and vision
Mission: We partner with families, teachers, and educators to identify, support, empower and provide exceptional dyslexia services. By meeting the individual needs of each student, we help students recognize their potential and have the tools they need to achieve success throughout their lifetime.
Vision: Our program, as a nationwide model, provides every student identified with dyslexia an opportunity to thrive academically, fostering readers and writers while embracing the culture and values that support and encourage the success of all students with dyslexia.
 
Discover more in instructional support
Contact us
For questions and assistance, contact Marcy Eisinger:
Find additional contact information and further information: