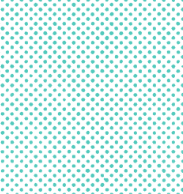 Learning Outside of School
Find resources for fostering your student's education during breaks and outside of school hours.
Learning doesn't have to stop with the school day. Various studies show that learning outside of the classroom supports healthy development and benefits academic skills. We've gathered resources to help students continue their educational exploration. On the web
The internet provides many applications and tools for engaging in learning outside of school. We've curated several applications on our online instructional resources page as well as applications students use throughout the year in Ready Hub. In our community
Many places in our community offer materials for learning outside of school. Find upcoming events, reading initiatives, and more:
Families can also find various community events on the Community Bulletin Board. Over breaks
Students that stop learning over long breaks are proven to lose progress from school. According to the American Education Research Journal, students that don't practice can lose anywhere between 17-34% of their learning from the school year*.
Help avoid the learning slides over breaks by engaging in activities to help your student keep learning. #TogetherWeGISD #GISDreads
*Note: This study analyzed learning loss over summer breaks.