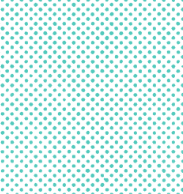 Graduation Ceremonies
Find graduation dates and details, policies and ceremony procedures.
We look forward to celebrating this year's graduating class with our GISD family.
2023 Graduation schedule
2023 spring graduation dates will be May 25, 26 and 27 and summer graduation will be in August. Specific dates and times for each ceremony have not yet been determined.
| Date | Time | Schools |
| --- | --- | --- |
| Thursday, May 25 | 3 p.m. | Memorial Pathway Academy |
| Thursday, May 25 | 7 p.m. | North Garland HS |
| Friday, May 26 | 3 p.m. | Lakeview HS |
| Friday, May 26 | 7 p.m. | Sachse HS |
| Saturday, May 27 | 8 a.m. | Naaman HS |
| Saturday, May 27 | 12 p.m. | Rowlett HS |
| Saturday, May 27 | 4 p.m. | Garland HS |
| Saturday, May 27 | 8 p.m. | South Garland HS |
| TBD | TBD | Summer Graduation |
Location
Graduation ceremonies will be held at the Curtis Culwell Center for all GISD high schools. Staff will be limited to essential workers and supervising faculty.  The facility will be disinfected between ceremonies.
Directions
From North Garland Avenue, turn east onto Naaman Forest Blvd, one block south of George Bush Turnpike.

From Lavon Drive (Hwy 78), turn west onto Naaman Forest Blvd.
Parking
Parking for families will be available at the Curtis Culwell Center. Graduation ceremonies for GISD schools will not charge for parking.

Students will be bused from their campuses.
Celebrate your student
Flowers, pictures, graduation DVDs and shoutouts are available for celebrating your student's special day. Visit the Curtis Culwell Center website for details or see below.
Livestream recording and programs
Live video streaming of the district's graduation ceremonies and digital programs are available below.
Livestream links
Rules for entry
Tickets
Tickets are required for admission. Graduates will receive general admission tickets for the family. Everyone, including infants, must have a ticket to enter.
No tickets will be distributed at the event.  Graduates will distribute tickets to all guests prior to their arrival at the ceremony. See your campus website for ticket pickup information.
Note: Once you have entered the building, you may not leave and re-enter.
Dress code
Appropriate dress is required. Come dressed for the ceremony. No changing facilities will be available. Attendees must follow the clear bag policy.
Graduate dress code
Graduates must be in their caps and gowns wearing only approved regalia prior to the ceremony
Students may not decorate their graduation caps
Graduates may not carry or wear flowers during the ceremony
No shorts
Caps and gowns
Garland ISD seniors can order graduation caps and gowns at www.jostens.com. Parents and students will be notified by Jostens when the delivery details are scheduled.
All cap and gown purchases go through Jostens and are not part of GISD. Questions about cap and gown orders need to be directed to Jostens.
Food and drinks
No outside food or drink will be allowed. Water, soda and snacks will be available through the Curtis Culwell Center concessions.
Bag/purse policy
To ensure guest safety and a quicker entry into the facility, the Curtis Culwell Center has implemented a clear bag policy limiting the size and type allowed at graduation ceremonies.
Types of allowed bags
While the CCC encourages guests not to bring bags if possible, the following are permissible:
Clear tote - plastic, vinyl or PVC bags that do not exceed 12" x 6" x 12"
Plastic storage bag - Clear one (1) gallon, re-sealable
Small clutch size - approximately the size of a hand with or without a handle or strap. No larger than 6.5" and 4.5" with or without a handle or strap

Medically necessary items
Visit the CCC's Clear Bag Policy page for more details.
Prohibited items
Do not bring items such as:
Food or Beverages (including bottled water and/or snacks)
Bags or purses larger than 4.5x6 inches
Weapons of any kind (including pocket knives, following penal codes 30.06 and 30.07)
Tobacco, alcohol, or fireworks
Monopods, tripods and selfie sticks
Flowers purchased outside of the Curtis Culwell Center
Gift bags, wrapped gifts, balloons, beach balls, Frisbees, bubbles, silly string, streamers or laser pens
Pets/non-service animals
Posters, signs, banners, placards, or mortarboards
Bullhorns, air horns, or any artificial noisemakers
Glitter, confetti, rice or birdseed
Umbrellas or coolers
Smoking
The Curtis Culwell Center is a drug and alcohol-free facility – no smoking on-premises, including e-cigarettes.
Attending the ceremony
Arrival
Guests and graduates will be allowed to enter one hour before the start of the ceremony. Tickets will be checked upon arrival. Before entering, graduates and guests will be screened by a metal detector. Guests must follow the clear bag policy .
Graduates will disembark off the buses, enter the venue through the conference center, and be directed to the ballroom prior to the processional.
 Graduates should be dressed in non-decorated caps and gowns with only approved regalia prior to the ceremony.
School staff will direct graduates to their seats.
Families will enter through the east and west entrances. Please note that the arena floor is reserved for graduates and approved faculty only.
During the Ceremony
Graduation is to be a respectful event. Family and friends should listen quietly to all student and faculty speeches and refrain from shouting as names are called. Please be respectful of all graduates and their families. Every family wants to hear the name of their graduate as he or she walks across the stage.
Graduates will have assigned seating and will be honored in rank order as well as alphabetically. 
There will not be any handshaking due to social distancing. 
Photos will be taken with diploma covers as students return to their seats after walking across the stage.
After the Ceremony
Due to the tightness of the graduation schedule, please depart the facility promptly and in an orderly fashion after the ceremony. You will be able to meet your graduate outside of the Curtis Culwell Center after the ceremony. No gathering is allowed inside the building; please meet your party at your vehicle.
Gifts and memorabilia
Flowers
Flowers purchased outside of the Curtis Culwell Center will not be allowed in the building.
Flowers will be available for purchase on-site during the ceremonies. You can also preorder flowers on the Curtis Culwell Center website.
Pictures
Every graduate will be photographed at the ceremony. If you have not received proofs within 2 weeks of the ceremony, please contact Flash Photography directly at 888-325-3930 or at www.FLASHphotography.com.
Personal photos must be taken from your seat in the audience. No monopods or tripods allowed.
Graduation DVDs
Graduation DVDs will be sold on the North Concourse for $30 ($25 + $5 S&H). Curtis Culwell Center accepts credit cards only. DVDs will be available online at the Curtis Culwell Center website as well.