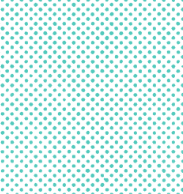 Contact Us
Find contact information, directories, and forms for reporting issues or providing feedback. We want to hear from you
Have something to share but don't know who to ask or how to contact them?  You can reach us through one of the methods below.
Main office location and hours
Harris Hill Administration Building
501 S. Jupiter Rd.
Garland, TX 75042
972-494-8201
Administrative office hours
School year schedule
Monday - Thursday 8 a.m.-4:30 p.m.
Friday 8 a.m.-4 p.m.
Summer schedule
Monday - Thursday 7:30 a.m.-5 p.m.
Closed on Fridays
Offices closed the week of July 5th
Not all staff are available during the summer due to contract terms and vacations. Be sure to check ahead to see if the person you wish to speak to will be available.
Mailing address
Garland Independent School District
P.O. Box 469026
Garland, TX 75046-9026
24-hour Security Dispatch
To report safety and security concerns, contact:
972-494-8911
More emergency phone numbers
---
Bullying & urgent student concerns
Image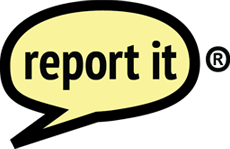 Report bullying and other urgent student concerns quickly and anonymously to school officials via the Anonymous Alerts® webform or mobile app. Anonymous Alerts® is monitored by GISD Security 24-hours daily and should only be used for serious and urgent matters.
Message topics may include bullying, cyberbullying, family difficulties, self-harm/cutting, drug and alcohol abuse, student depression, sexual harassment, gang-related issues or strange/abnormal student behavior.
In the event of an emergency or life-threatening event, it is always imperative to call 911.
Download the app
To place a report from a mobile device, first download the free Anonymous Alerts® app from the Apple App Store or Google Play store. Then open the app and enter activation code garlandisd.
---
Talk to us feedback form
We value your feedback. If you have a question, comment, suggestion, or compliment, please submit it via our form.
---
Financial Fraud Reporting
Garland ISD is committed to the highest possible standards of ethical, moral and legal business conduct. In line with this commitment, we have established an anonymous way for stakeholders to report financial fraud, waste or abuse. The online report form linked below is to be used to report serious concerns or questionable actions that involve:
Financial fraud,
Waste of funds or
Abuse of funds
All complaints are reviewed and investigated.
---
Other complaint processes
Employee, parent and citizen complaints will be filed in accordance with board policy. See below for reporting details and related policies.
Title IX complaints
Parent complaints

Board Policy: FNG

The Legal Framework tab outlines the related law
The Local Policy tab outlines the local process

An overview of the complaint process and links to formal complaint forms can be found on the Complaints and Concerns page.

Employee complaints regarding personnel matters

Board Policy: DGBA

The Legal Framework tab outlines the related law
The Local Policy tab outlines the local process
The Exhibit tab has the GISD Employee Complaint Form

Section 504 complaints
Discover more under Contact