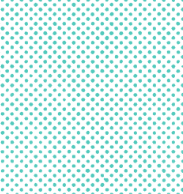 Grade Reporting Dates
See the anticipated dates for progress reports and report cards to be posted for elementary, middle and high school students.
Dates below are anticipated dates for Progress Reports and Report Cards to be posted online in Skyward Family Access.
See how to access grades on our Skyward Gradebook page.
Cycle 1
Progress notice 1:
ELEM - August 30, 2022  MS/HS - August 31, 2022
Progress notice 2: 
ELEM - September 20, 2022  MS/HS - September 21, 2022
Report Card: 
ELEM - October 18, 2022  MS/HS - October 19, 2022
Cycle 2
Progress notice 1:
ELEM - November 8, 2022  MS/HS - November 9, 2022
Progress notice 2: 
ELEM - December 6, 2022  MS/HS - December 7, 2022
Report Card: 
ELEM - January 4, 2023  MS/HS - January 5, 2023
Cycle 3
Progress notice 1:
ELEM - January 31, 2023  MS/HS - February 1, 2023
Progress notice 2: 
ELEM - February 22, 2023  MS/HS -February 23, 2023
Report Card: 
ELEM - March 21, 2023  MS/HS - March 22, 2023
Cycle 4
Progress notice 1:
ELEM - April 11, 2023  MS/HS - April 12, 2023
Progress notice 2: 
ELEM - May 2, 2023  MS/HS - May 3, 2023
Report Card: 
ELEM - May 23, 2023  MS/HS - May 31, 2023