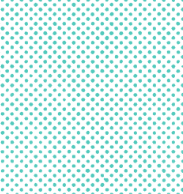 Skyward Help
Skyward is our student information system to view grades, attendance, and communicate with teachers.
Use Skyward Family Access to view student grades, attendance, communicate with teachers and more. You can also complete the Choice of School application and transportation forms in Skyward.
Family Access features
|  Feature | Description |
| --- | --- |
| Home | Individual listing of messages from teachers, activity sponsors and more |
| Back-to-School forms | You can review and complete the important forms needed at the beginning of the year. See the Back-to-School forms page for more information. |
| Calendar | Individual calendar view of event-based messages from teachers and activity sponsors |
| Grade book | Easy monitoring of a student's assignments and grades |
| Attendance | Easy monitoring of a student's attendance records |
| Student Info | Overview of basic student data - address, phone, etc. |
| Test Scores | State/district tests with results |
| Academic History | See grades from previous year |
| Portfolio | See published Progress Notices, Report Cards, Transcript and GPA report |
| Skylert | Options to set preferences for messages sent via Skyward's version of School Messenger |
| Health Info | See current health records on file with the district |
| Login History | See record of account logins |
Contact us
For demographic and attendance questions, contact the campus main office.

For questions about grades, contact your student's teacher.
For technical assistance, email family access help.