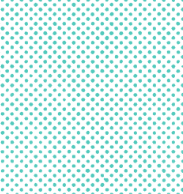 Literacy for Life
Literacy for Life is our promise to help grow literacy in our community.
Literacy for Life is a district initiative and community-wide partnership designed to foster the literacy needs of students. Together with our tri-cities family of Garland, Rowlett and Sachse, we are working to create a community of readers
We encourage everyone in the community to read by using a balanced approach in teaching literacy, expanding bilingual programs, increasing dyslexia services and providing 24/7 access to a personalized online library. We also hold an annual Literacy for Life community-wide event to help inspire reading in our community. Literacy for Life event
Literacy for Life was created to encourage reading and literacy throughout our community. As part of the initiative, our three cities hold an annual event for our community. Activities including writing challenges, book walks, and more help to inspire our students to explore the world of books.
The Literacy for Life event takes place in the fall semester of each year. myON
One of our goals is to increase the availability of reading materials and engagement in our community. To help this, we have partnered with Renaissance® to provide access to myON®, a free digital reading library. This partnership provides students access to daily news articles and thousands of books that match their interests and reading levels.
Community members of all ages will have free access to myON Books through shared accounts, no matter if they attend our district or not.
For myON login details, see:
Contact us
For more information about our literacy initiatives, contact:
For more information about myON, visit their website: