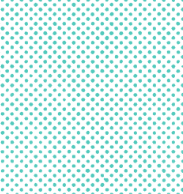 School Transfers
Understand the process and find forms to request a transfer to a different school.
We will consider a school transfer request for resident students for the following reasons:
Change of residency

Bus route/neighborhood school needs

Unite eligible siblings

Compelling hardship
If you would like to request a transfer in order to participate in a special program or course, the procedure is different. See the section on transfer requests for programmatic reasons.
Request a transfer
A transfer from one Garland ISD school to another may be requested by completing the online transfer request form below.
Request a transfer from one GISD school to another 
How requests are processed
Transfer requests are processed differently depending on circumstance and time of year:
All in-district transfer requests are processed by Student Services.

Transfers for students enrolled in a self-contained educational program will be processed by Special Education.
Student Services will handle any appeals for transfers that were denied by the campus.
Transfer requests for programmatic reasons
Students that want to transfer schools so they may participate in a special program or course offering will submit their request to the principal of the school where the program/course is taught.
If the transfer is granted, the student must agree to remain in the special program/course for the full academic year. A Transfer Request for Special Program Offering form will be signed by the principal and the parent upon approval.
Timelines for programmatic transfer requests
Programmatic transfers will only be considered from the end of the 30-day choice period until the last day of the spring semester. Programmatic transfers will not be considered once school starts or during summer vacation.
New students
Students new to the district must qualify and apply for the program they wish to get into. Only students that qualify may enroll in a magnet program or be placed on a waitlist. See the Magnet application process & timelines page for more information.
Contact us
For more information about the Choice of School process, contact:
For questions about transportation, contact: