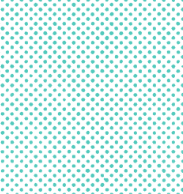 STEAM
STEAM challenges for all grades support student-centered critical thinking, creativity, innovation, problem-solving, collaboration and communication.
We are creating a culture of "Students and Teachers Engaging Active Minds" by providing prekindergarten through 12th grade STEAM challenges.
The challenges culminate with the GISD STEAMposium, an interactive series of events focused on developing teamwork and self-confidence while effectively staying engaged and learning with a STEAM (Science, Technology, Engineering, Arts and Math) focus.
STEAM framework
The STEAM educational framework is for all disciplines and types of learners with the goal of being more engaging and naturally successful. Students can participate in many different ways:
Engineering
Engineering design challenges engage learners in hands-on, authentic challenges and aligns with state and national STEM standards.
VEX Robotics and Vex IQ
STEAMletes collaborate, construct and program innovative robots to respond to a new scenario every year using the VEX system.  Teams compete with their robots to score points in competitive matches and skills challenges.
Maker Tank
To inspire the next generation of engineers, inventors, and innovators, Maker Tank, a "Shark Tank" style challenge, showcases students' ideas to address real-world problems. Students will use their entrepreneurial skills to pitch their products to a panel of judges through an interview process.
Science
Students conduct their own investigation to discover the "why" while developing skills to collect and evaluate evidence. District and regional science and engineering fairs as well as STEAMposium's science fair and forensics challenges provide opportunities for students to demonstrate skills and describe their findings.
Coding
Coding challenges inspire students to acquire skills necessary to unleash their potential to problem solve through code, words, pictures or numbers. Students can participate in individual and team STEAMposium challenges such as Sphero, Ozobots, and TI Navigators.
Arts
STEAMletes express wonder and perspective of their world through their design of media in many forms including music, video, animation, and costume design to support STEAM connections.  
Mathematics
Game-based competitions in both digital and traditional formats encourage evaluation, analysis and problem solving to engage the whole family.  
STEAMposium
STEAMposium is a year-long event that brings campus winners from across the district to participate in various science, technology, engineering, art and math challenges for the chance to be crowned campus champions. Students qualify for STEAMposium through their campus.
STEAMposium is the area's largest showcase of student engineers and inventors and features projects from all phases, enlightening seminars, guest speakers and good-hearted fun. The presentation of the STEAMLY Cup—a recreation of the famed Stanley Cup—ends the event each year, awarding the winning schools with a traveling trophy.
Visit the STEAMposium site to stay up-to-date on this annual event.