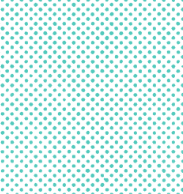 How to Transfer to Garland ISD if You Live Outside the District
Our exceptional education is available to those who live outside of the boundaries of our district.
Garland ISD has long been one of the best-kept secrets in the Dallas Fort-Worth Metroplex. With programs such as full-day Pre-K, Montessori, Advancement Via Individual Determination (AVID), and Early College High School, Garland ISD provides the best learning opportunities for its students. 
If you live outside the district boundaries of Garland ISD, you may still be able to attend and experience our excellent schools and programs. This type of out-of-district transfer is known as Open Enrollment.
Join the GISD Family
Our Open Enrollment Out-of-District program makes Garland ISD's exceptional education and opportunities available to students who reside outside GISD. Students who will attend prekindergarten through grade 12 are invited to apply for this tuition-free program in the upcoming school year.
Why join GISD?
All education is not equal. #ChooseGarlandISD to take advantage of the many programs and services we offer to support your students and provide ways to customize their education.
Tuition-free all-day Pre-K and kindergarten
AVID college prep support and strategies
Selective magnet programs such as Early College High School and P-TECH
Art classes are offered at every standard K-12 campus
Industry-level career and technical courses
All high schools hold A-rating for college, career & military readiness
Award-winning eSports and robotics
State-of-the-art natatorium and water safety program
FREE AP, IB, SAT and TSI-A tests for all
Registered nurses at every campus
and much more...
Open Enrollment makes these incredible opportunities available to students who live outside the district's attendance boundaries and who will attend PreK-12th grade in the upcoming school year. These brand new open boundaries will transform your child's education.
How to Apply
Open Enrollment applications are now open for the upcoming school year. Students must apply and provide documentation to meet the eligibility criteria to participate. Applications are required as open campuses, and available seats are limited. 
Please submit a separate application for each student you want to be considered for a transfer. Application is by each student, not by family.
Have Questions?
See answers to frequently asked questions from applicants about the Open Enrollment Out-of-District Transfer program on our Open Enrollment FAQ Page.