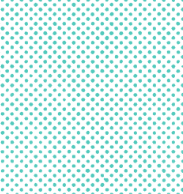 Gifted & Talented (G/T) Education
The Gifted and Talented Program identifies and serves students who are academically gifted and musically or artistically talented.
What defines a student as gifted or talented?
The state of Texas defines a gifted and talented student as a child or youth who performs at or shows the potential for performing at a remarkably high level of accomplishment when compared to others of the same age, experience or environment. These students:
Show high-performance capabilities in an intellectual, creative or artistic area,
Possess an unusual capacity for leadership, or
Excel in a specific academic field
Note: See Texas Education Code 29.121.
What is expected of a gifted/talented student?
Students who use services designed for gifted students will demonstrate skills in self-directed learning, thinking, research and communication as evidenced by the development of innovative products and performances that reflect individuality and creativity and are advanced in relation to students of similar age, experience or environment. High school graduates who have participated in services for gifted students will have produced products and performances of professional quality as part of their program services.
How are these students served in Garland ISD?
We provide students identified as gifted and/or talented with differentiated instruction of depth and complexity.  
A gifted student is identified as:
academically gifted in math/science and/or
academically gifted in English language arts & reading (ELAR)/social studies
In our district, a talented student is identified through an application and performance-based assessment process as:
musically talented and/or
artistically talented
Students who qualify for the Gifted and Talented Program will receive appropriate G/T services at their current GISD campus from specially-trained teachers.
How does a student qualify for academically gifted programming?
Criteria for gifted education program services include:
90 percentile or higher on a  state-approved achievement test
90 percentile or higher on a state-approved ability test
Additional measures such as parent and teacher surveys
Beginning in kindergarten, we consider all students for gifted education services; therefore, parents do not need to apply for program participation.
In January, district staff pull testing data for all students and actively recruit students who meet the initial criteria. Upon parental approval, campus G/T teams conduct evaluations in which quantitative and qualitative data are reviewed.
Students who meet the district gifted education program criteria are recommended by each campus for participation in the G/T program at their campus. Program notification letters are mailed to parents by the G/T Department.
How does a student qualify for talented programming?
Students qualify for talented services by meeting exceptional criteria assessed in art and music during the assessment window. Once parents/guardians of interested students complete the Talented Program Assessment application, they will be individually contacted regarding the assessment process.
The Gifted and Talented (G/T) department partners with the Fine Arts department to host these tests. If you have questions, please contact the Gifted and Talented department or the Fine Arts department.
Music testing requirements
The elementary music assessment (grades 1-4) includes two performances (vocal or instrumental), as well as an in-person assessment that takes place at a central location.
The middle school music assessment (grades 5-7) includes two performances (vocal or instrumental) and an on-site assessment that takes place at a central location. 
Visual arts testing requirements
The art assessment includes a portfolio as well as an in-person assessment at a central location.