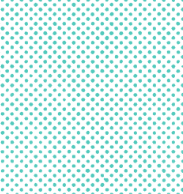 Advanced Placement (AP)
All daytime high schools offer advanced placement courses in a wide variety of subjects, allowing students the opportunity to earn college credit.
Students enrolled in these college-level courses may take an examination in the spring, the results of which are used by many colleges and universities to award college credit.
The AP Program challenges students, rewards their achievements, eases the transition to college, and may ease the financial burden of college.
Students who complete AP courses are:
better prepared academically
more likely to specialize in stringent majors
more likely to complete more college work in four (4) years
found to perform slightly better than peers who did not take AP courses
more likely to exercise leadership
twice as likely to go into advanced study (Ph.D., medicine, law)
The cost of an AP exam is small compared to the average cost per course in public or private universities. We encourage you to consider enrolling in one or more of the many GISD AP courses which give you an opportunity to pursue college-level studies while still in high school. Enrollment in AP courses is open to all students that meet course prerequisites outlined in the high school course guide.
Review the AP vs. Dual Credit document for information on the differences of each course type.
AP Scholar Awards
The AP program recognizes students that demonstrate outstanding performance on their Advanced Placement exams. Learn more on the College Board AP Scholar Awards page.
Available AP courses
Computer Literacy
Language Arts
English IV Language and Composition
English Literature and Composition
Foreign Language
French IV
French V
German IV
Latin IV
Spanish IV
Spanish V
Mathematics
Calculus
Probability and Statistics
Science
Chemistry
Environmental Science
Physics
Biology
Social Studies
United States History
United States Government
Economics with Emphasis on the Free Enterprise System and its Benefits
European History
Psychology
World History
Fine Arts
General Art Portfolio
History of Art
Music Theory II (GHS)
Music Theory/Literature (GHS)
Online classes
We don't offer online AP classes at this time. While there are several companies that do offer this service, Garland ISD board policy prohibits commercial endorsements so we cannot provide links to these companies.
Homeschooled students
All homeschool students interested in taking an AP exam must:
contact the Assistant Principal over AP testing at the nearest high school to register by October 1
submit the AP order and registration through the campus by early November 2022  
Any request made or registration completed past the deadlines is subject to a $40 late fee.
See the upcoming AP test dates on the AP Testing dates page.
Learn more about AP
Contact the Advanced Placement division of the College Board for non-GISD specific AP program information.
Contact us
For academic advising and questions about college, career and military readiness or any post-secondary planning, contact
For questions about college, career or military readiness testing programs and preparation, contact: