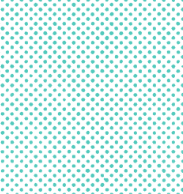 Facility Leasing
Request to lease a school facility for a meeting or event, and view facility usage policies and rates.
Facility Leasing schedules all activities, meetings, and other usage by all non-school sponsored groups, clubs, businesses, and organizations that are covered under the Administrative Regulations of the district, such as:
All Scout groups
Parent-Teacher-Student Associations and Organizations
YMCAs, YWCAs
All Booster Clubs for school related-student groups
Little League teams
City recreation programs
Chamber of Commerce
Civic Clubs
Homeowners' Association
Institutions of Higher Education
Political Elections, Conventions, and Meetings
Other School Districts
Churches and Church-Affiliated Groups
For-Profit Groups and Businesses
Request use of a facility
If your organization is interested in using a school facility for a meeting or event, please contact the Facility Leasing office for more information.
District facilities usage policies
The District has approved Board Policies regarding the use of district facilities after hours by organizations:
View the district's internal leasing policies.
Rates and requests