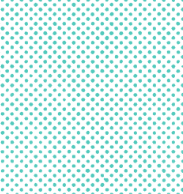 JA BizTown Program
The program combines in-class learning with a visit to a simulated town where sixth graders learn to be responsible consumers, workers, and citizens.
Garland ISD has partnered with Junior Achievement of Dallas to bring the popular JA BizTown program to the Gilbreath-Reed Career and Technical Center. JA BizTown combines in-class learning with a day-long visit to a simulated town where sixth graders will learn how to be responsible consumers, workers, and citizens. Through participating in activities that develop financial skills, managerial expertise, and civic responsibility, students will connect the dots between what they learn in school and the real world.
Curriculum
The JA BizTown curriculum aligns with the Texas Essential Knowledge and Skills (TEKS) by introducing basic business and economic concepts. Prior to attending, students will progress through 12 required teacher-taught classroom lessons covering the following concepts:
Bank services and practices
Role of government in an economy
The role of money in a free market economy
Goods and services
Taxes and payroll
Rights and responsibilities of citizenship
Applying for a job
Understanding price, profits and production
Exploring different careers (including STEM)
Philanthropy
Attending JA BizTown
After completing the pre-coursework, sixth graders will travel to the Gilbreath-Reed Career and Technical Center to participate in the day-long JA BizTown simulation. Throughout the day, students will have the opportunity to participate in the following real-world, experiential activities:
Managing a business
Taking out a loan
Using a debit card
Earning a paycheck
Opening a savings account
Paying taxes
Buying goods, services and health insurance
Voting
Recycling
Philanthropy/charity support or corporate social responsibility
Utilizing STEM skills
Working as a team
Goal setting
Complete a career assessment
Problem solving
After the visit, students will participate in a final debriefing lesson where they will reflect on their experience and further identify the relevance of classroom learning to their future goals.
All GISD sixth graders will have the opportunity to attend JA BizTown and participate in JA Adventures. Further information will be released.
Attending from outside the district
If you are a teacher interested in bringing your class to the program, please contact Amanda Ramirez.
JA Adventures virtual program
Adventures can be used as an alternative simulation experience when or if students are unable to visit the onsite location for JA BizTown. Alternatively, JA Adventures may be explored before or after the on-site simulation, enhancing the overall learning experience.  
JA Adventures is a culminating experience for students that follows the JA BizTown curriculum which is now being offered as virtual self-guided curriculum.  Students gain an understanding of various aspects of running a business as they take on the roles of chief executive officer, chief financial officer, marketing director, sales manager, and consumer via five online, self-guided adventures. Using a branching, story-driven treatment, each adventure provides students an opportunity to practice problem-solving, decision making, critical thinking, and analytical thinking, as well as weigh saving and spending choices, consider risk management and insurance strategies, and make personal and business-related financial decisions. 
Partnerships
To help bring JA BizTown to life, we are partnering with several businesses and community groups. Current partnerships include American Airlines, AT&T, Atmos, Chick-fil-A, Wells Fargo, SMU, and Toyota just to name a few. If your enterprise, nonprofit, or government entity is interested in partnering with the program, please contact Amanda Ramirez.
Volunteer opportunities
Junior Achievement of Dallas relies on local volunteers to help make their programs successful. If you are interested in volunteering, please contact volunteer@jadallas.org.
Contact us
If you have any additional questions or concerns regarding the JA Biztown program, please contact: