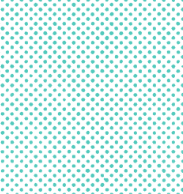 Farm-to-School Programs
Our school cafeterias are giving students the opportunity to enjoy nutritious food grown locally.
Our school cafeterias are giving students the opportunity to enjoy nutritious food grown locally. The Farm Fresh Friday and Harvest of the Month programs take place to support healthy lifestyle habits and teach students about agriculture and the local farms their foods come from.
Farm Fresh Friday
The Texas Department of Agriculture created the Farm Fresh Friday initiative to connect Texans all across our state to agriculture and our local farmers and ranchers.  The Farm Fresh goal is to increase awareness of the integral role agriculture plays in our lives and improving wellness in our community.  Every Friday, our cafeterias will feature a Texas-grown menu item.
When students make the Farm Fresh choice they support the hardworking producers across our state and help improve the local economy.
Harvest of the Month
Each month a different locally grown fruit or vegetable option is available in our cafeterias. We hope to increase the number of fruits and vegetables that students are eating.
Texas Red Potatoes
Enjoy Herb Roasted Potatoes on October 28th.
Potatoes are filled with nutrients that promote good health; and red potatoes are particularly healthy because you may be more likely to eat their skins, which are loaded with fiber, B vitamins, iron and potassium.
Red potatoes with the skin are a good source of fiber which makes you feel less hungry and might help you eat less. If you need to lower your blood pressure, you might want to consider eating more red potatoes. One medium baked red potato contains 943 milligrams of potassium. Getting more potassium in your diet reduces the effects of sodium and may help lower blood pressure.
Red potatoes are also a good source of iron, which is needed to make the hemoglobin found in your red blood cells.
Free radicals are substances produced through normal body functions, such as breathing and physical activity, as well as through harmful habits such as smoking. These free radicals attack healthy cells and weaken them, making them more vulnerable to disease. Antioxidants are nutrients found in food that help protect your cells against free radicals. Red potatoes contain high amounts of the antioxidant Vitamin C. In addition to protecting your healthy cells from damage, the vitamin C in red potatoes also helps your body absorb more iron.
This institution is an equal opportunity provider.