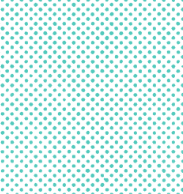 Transportation Safety Reminders
Motorists can keep students safe by obeying traffic laws and observing safety rules for school zones, crosswalks, and school buses.
It is up to all motorists to keep our students safe. To do this, we all need to obey traffic laws and observe safety rules. It is important that drivers are alert near school dismissal times and understand how to drive safely during this time. Drivers can expect heavy bus traffic and children crossing the street near school dismissal times.
Please share this information with every driver in your family.
School zones
The speed in a school zone is 20 mph. School zones have a reduced speed limit so that drivers can stop if a child runs in front of their vehicle. You could be subject to a large fine if you speed in a school zone.
Crosswalks and crossing guards
You should not block the crosswalk at any time with your vehicle. Be observant of children crossing the street when approaching an intersection.
The cities of Garland, Rowlett and Sachse provide crossing guards for busy street crossings near elementary schools and some middle schools. Parents, please encourage your children to walk during times when a crossing guard is on duty.
Bus safety
Flashing yellow lights
When drivers see a school bus with flashing yellow lights, they are expected to slow down to a speed that will allow for a sudden stop.
Flashing red lights
A school bus with flashing red lights signals that students are either getting on or off the bus. Drivers must stop no matter which direction they are traveling. Drivers should not proceed until the bus driver turns the flashers off and retracts the stop arm. Failure to do so could result in fines of $200-$1,000. Subsequent offenses can result in loss of driver's license.
Students crossing the street after exiting a school bus should cross in front of the bus.
Railroad crossings
All school buses are required to stop at railroad crossings. Keep enough distance between your vehicle and the school bus to avoid a rear-end collision.
When should I stop for a bus?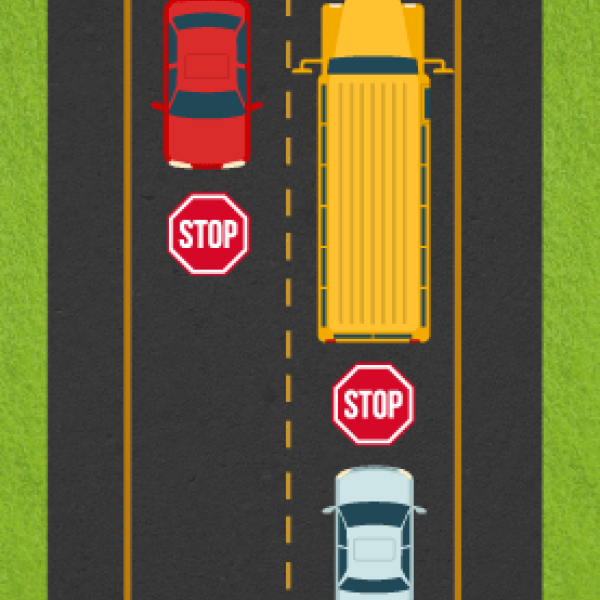 Two-lane
Vehicles traveling in both directions MUST stop.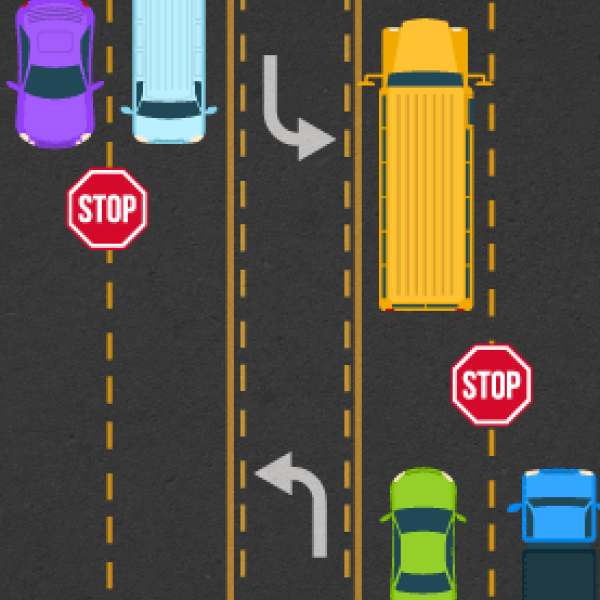 Multi-lane paved fully
Vehicles traveling in both directions MUST stop.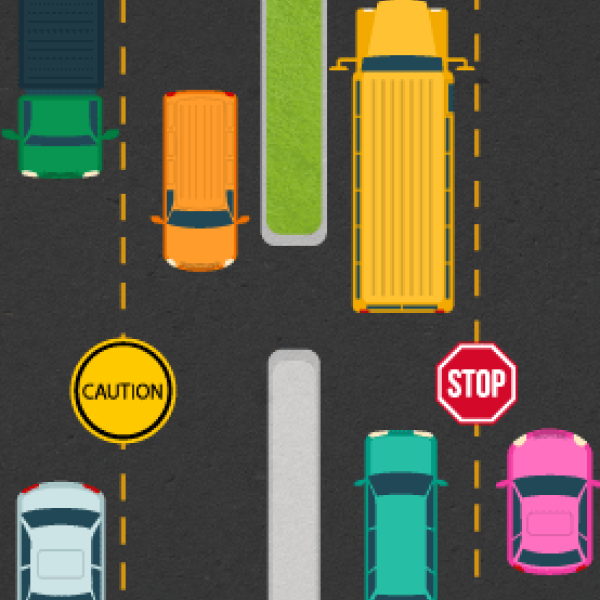 Divided highways
Vehicles behind bus MUST stop. Vehicles traveling in opposite direction continue with caution.