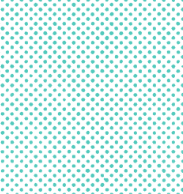 AVID Senior in GISD Awarded Prestigious Dell Scholarship
Divyon Ivy Veail, a senior in the AVID program at Garland High School, has been recognized as a 2022 Dell Scholar by the Michael and Susan Dell Foundation.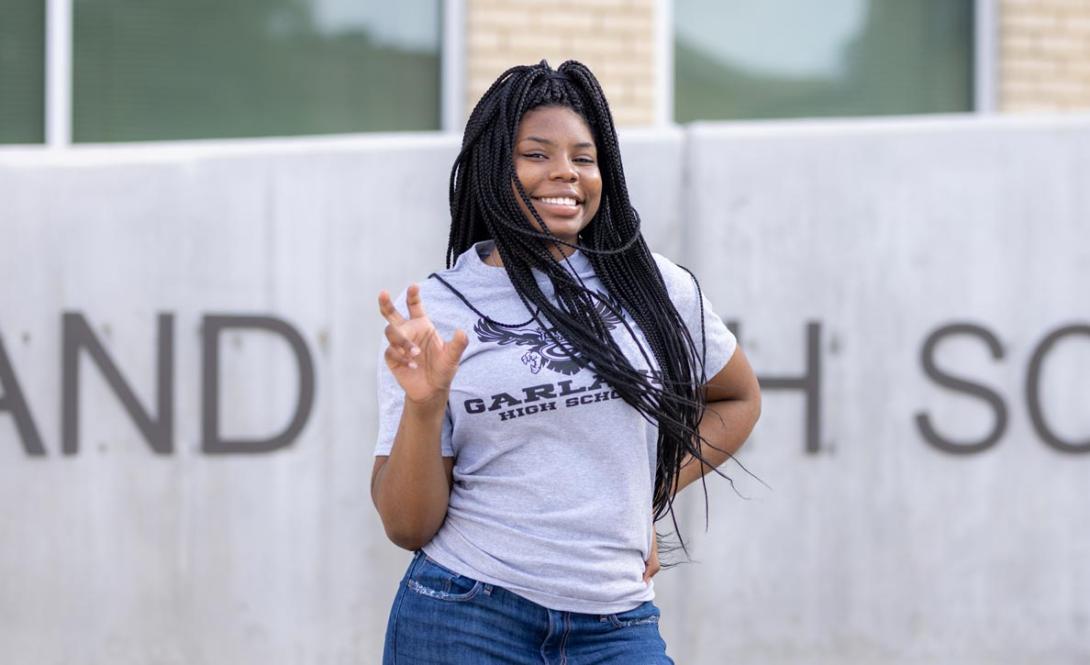 The Advancement Via Individual Determination program in the Garland Independent School District is known for graduating successful students who do remarkable things. Our district's goal with AVID is to prepare students for college and success in a global society. The program offers various classroom activities, lesson plans, professional learning videos, and timely articles relevant to students. The wins keep coming for AVID this year as Divyon Ivy Veail, a senior in the AVID program at Garland High School, has been recognized as a 2022 Dell Scholar by the Michael and Susan Dell Foundation.
Dell Scholarships are very prestigious because they are based on need and merit. Students have to write six essays demonstrating a life struggle that they have overcome to pursue their college dreams.
"I was shocked to learn about all the obstacles Ivy has faced. I gained so much respect for Ivy's maturity and strength in dealing with obstacles and unexpected situations. I believe this is primarily due to how she carries herself with such a positive attitude. Ivy's ability to overcome challenges is inspiring, and the way she goes about life is an example for us all to follow," said Aldo Guzman, Garland High School AVID Teacher. 
The Dell Scholars program was designed to provide a support system for many students' challenges while pursuing a degree. Dell recognizes that college costs can be a significant burden for many students and families. Their responsibilities are why Dell wants to give back to incredible high school students. The ideal Dell Scholar candidate demonstrates a unique "GPA" of grit, potential, and ambition in their quest for a college education.
"Ms. Veail (Ivy) is an outstanding student in AVID. She is a great listener and makes me feel like I am making a difference through her demeanor in class. Ivy consistently volunteers and participates in class. Ivy takes advantage of the lessons in class and the resources available to our students in the district. It is not uncommon to see Ivy help her peers with a positive attitude and encouraging disposition," said Guzman.
According to the Michael and Susan Dell Foundation website, the Dell Scholars program is a scholarship and college completion program that nurtures and empowers students on their path to a college degree. Since starting the program in 2004, the Michael & Susan Dell Foundation has supported 5,000 scholars, including more than 2,000 college graduates.
Five hundred Dell Scholars are selected each year to receive a scholarship plus many non-monetary supports. In 2022, Veail will be one of 500 students nationally to receive this scholarship. 
All Dell Scholars receive:
A $20,000 scholarship
Personalized, multifaceted support for the academic, financial, and emotional life challenges that may prevent students from completing college
A laptop with a 4-year warranty
Chegg credits ($500 annually for four years) to be used for textbook purchases and rentals and/or textbook solutions (via Chegg Study)
A Scholars Resource Network that connects students and their families with resources to deal with stress, debt, managing child care, and life circumstance
A teletherapy service that connects students to professional counseling
The Dell Scholar honor is a remarkable achievement for Veail, Garland High School, and the AVID program in GISD. The school district is incredibly proud of her accomplishments. Veail is #TheGISDEffect!