English Language Learners (ELL)
Learn about how we serve English Language Learners (ELL) in our district.
Multilingual learners (English Learners or ELs) are a diverse group of students who range from beginning bilingual students to long-term English learners. These students have a language other than English as their primary or home language.
We use sheltered instruction to make sure our students have equal educational opportunities. Our multilingual students are able to participate in a variety of services and programs that will help them become skilled in academics and language. About our program
Garland ISD currently services over 19,000 English learners making up 30% of our student population.  These students represent over 62 languages spoken with the most common being Spanish, Vietnamese, Amharic, Arabic and Malayalam. 
The goal of our department is to support the district's mission, vision, and values for the success of our multilingual learners. Each part of our programming is made to create equal opportunities for students to master content and academic language. In so doing, we can see our core belief that "education transforms lives" is realized in the learning of all students.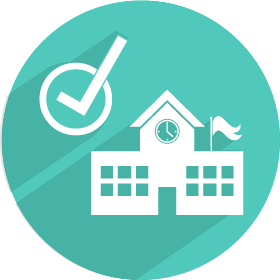 Enrolling in the district
When first enrolling in Garland ISD, all students whose first language is other than English will enroll via the Student Services office rather than at a campus. This allows for language testing and other support for these students. See the Enrollment page for more information. Supporting English Learners
Watch the video to learn more about out ELL department and curriculum.
We have multiple teams that support our English Learners academically, socially and emotionally:
Compliance
Elementary
Secondary
ELL Family Support
Compliance team
This team makes sure that we are meeting the Texas Education Agency (TEA) expectations by identifying and supporting English Learners. We pride ourselves in making sure our programs follow the Sheltered Instruction framework so that students learn academics and language well.
Elementary levels
 Our team serves our students through Dual Language Spanish, Dual Language Vietnamese, ESL, and Newcomer support for students new to the U.S. education system.
Secondary levels
We serve our students through multiple middle school and high school specialty classes. We also provide Newcomer support for students new to the U.S. education system.
ELL Family Support team
The Family Support team strengthens family and community engagement of our English Language Learners (ELLs) or Limited English Proficient (LEP) families. The involvement of our ELLs and LEP families is important for student success. We strive to provide support to our schools and families equally so that our multilingual learners gain English proficiency and high academic achievement. When our families know more about our school system and the local educational policies, they are better equipped to support their students.