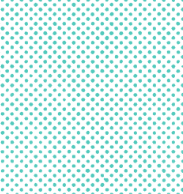 Under the Elementary and Secondary Education Act (ESEA), the U.S. Department of Education requires an annually disseminated federal report card to include specific state, district, and campus-level student performance data. School districts that receive Title I, Part A funding are required to disseminate the federal report card via several methods, including: a) posting to the district website, b) hard copies available to parents and community members on request, c) hard copies available at public locations, and d) parent notification to all students about federal report card availability.
There are seven sections available on the federal report cards:
Part I: Student Achievement by Proficiency Level
Part II: Student Achievement and State Academic Annual Measureable Objectives (AMOs)
Part III: Priority and Focus Schools
Part IV: Teacher Quality Data
Part V: Graduates Enrolled in Texas Institution of Higher Education (IHE)
Part VI: Statewide National Assessment of Educational Progress (NAEP) Results
Additional information about the federal report cards is available at the TEA Federal Report Card website.
2020-21 Federal Report Cards for GISD campuses can be found using the links provided in the table below.