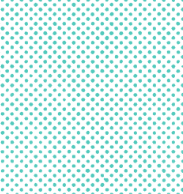 Band
The band program includes a broad spectrum of activities and is designed to grow with and continue to challenge the student musician.
Middle school band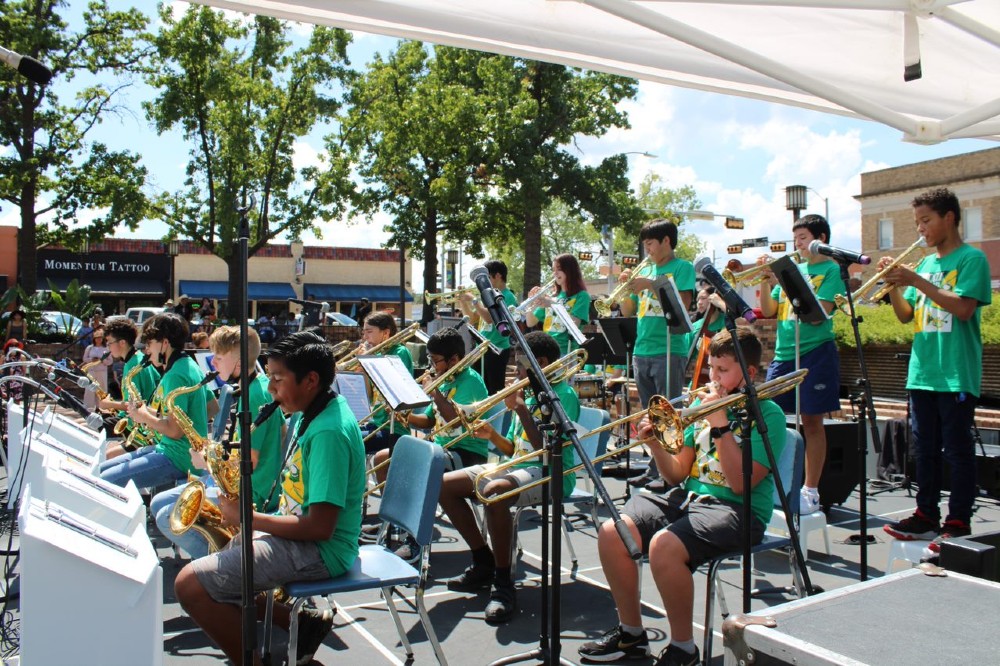 Middle School Band instruction begins in sixth grade. In most cases, students are divided into "like-instrument" classes. Students practice performance skills and have several opportunities to perform in concerts and competitions.
During the first year, students study:
tone production
fingerings
rhythm
instrument care
basic musical terms
After the first year, students are assigned to one of three performing bands:
Other middle school bands include Pep band and Jazz band:
Pep band is a pre-marching band experience that has students perform at a few football games, pep rallies and the annual Festival of Bands.
Jazz band is an exploratory experience offered depending on student interest. Students in Jazz band are taught to improvise solos and play popular styles of music.
Middle school All-District Band
Each year, 7th and 8th grade middle school band students are given the opportunity to audition for a position in the GISD Middle School All-District Band. The tryouts consist of the performance of selected etudes and scales. From this audition, the judges select the very top students to perform with the Middle School All-District band.
How to enroll in middle school band
Enrolling for middle school band will begin during the Choice of Subject period in the 5th grade. Students sometimes join in the 7th and 8th grade, but it is easiest and most typically done at the start of 6th grade. 
Select BAND on the choice of subject form available at the elementary schools, typically just after Spring Break.
Check the school website where the student will attend 6th grade or the Choosing Beginner Band page and find the dates and times of the band's instrument fitting drives.
Attend one of the instrument fitting dries and have the band director's help to match the student to the instrument that fits them best.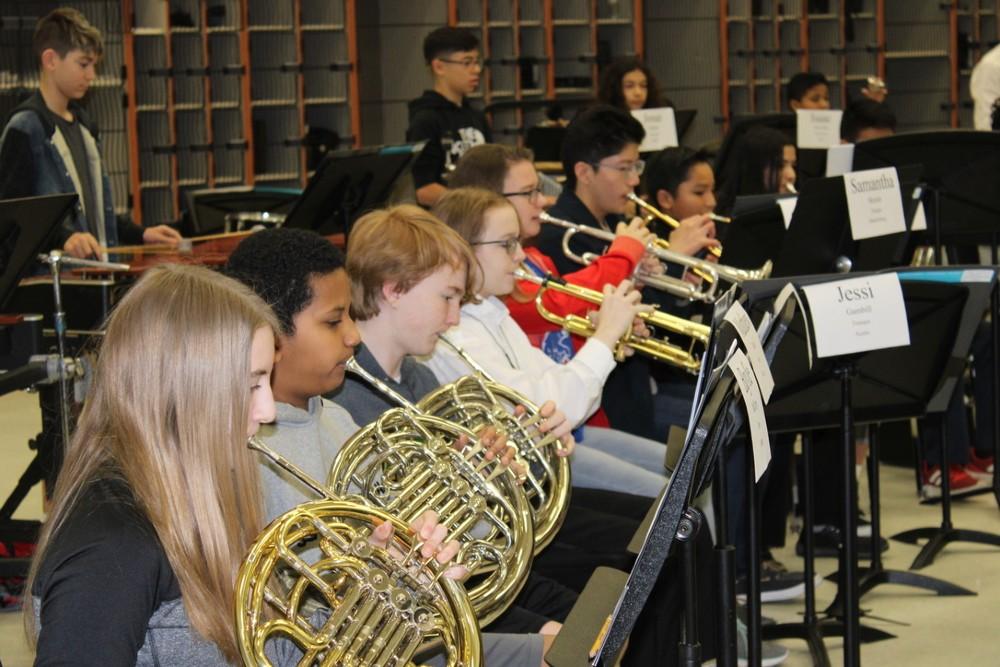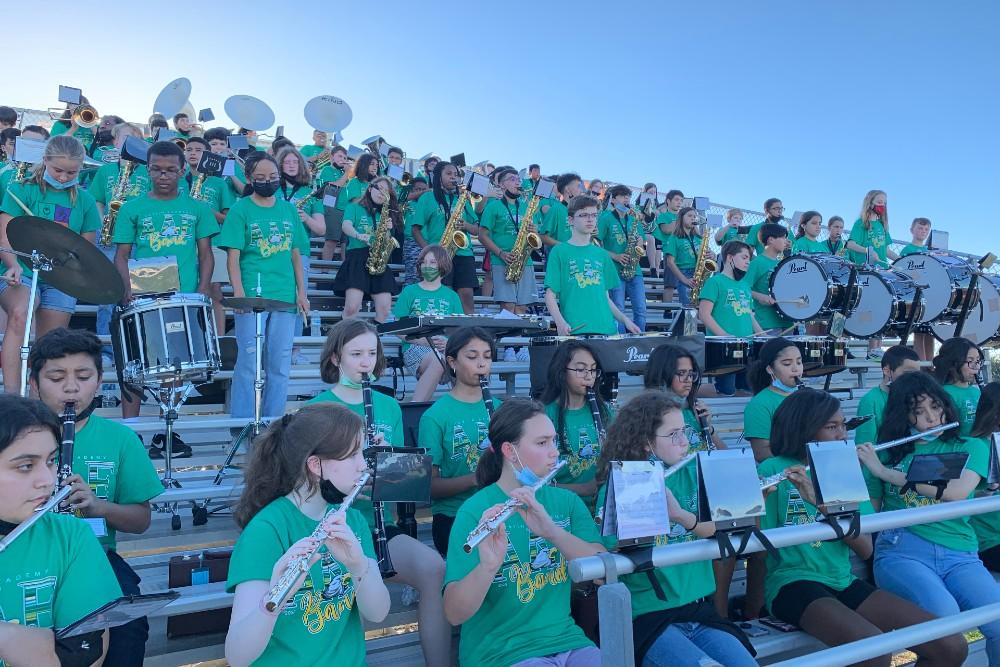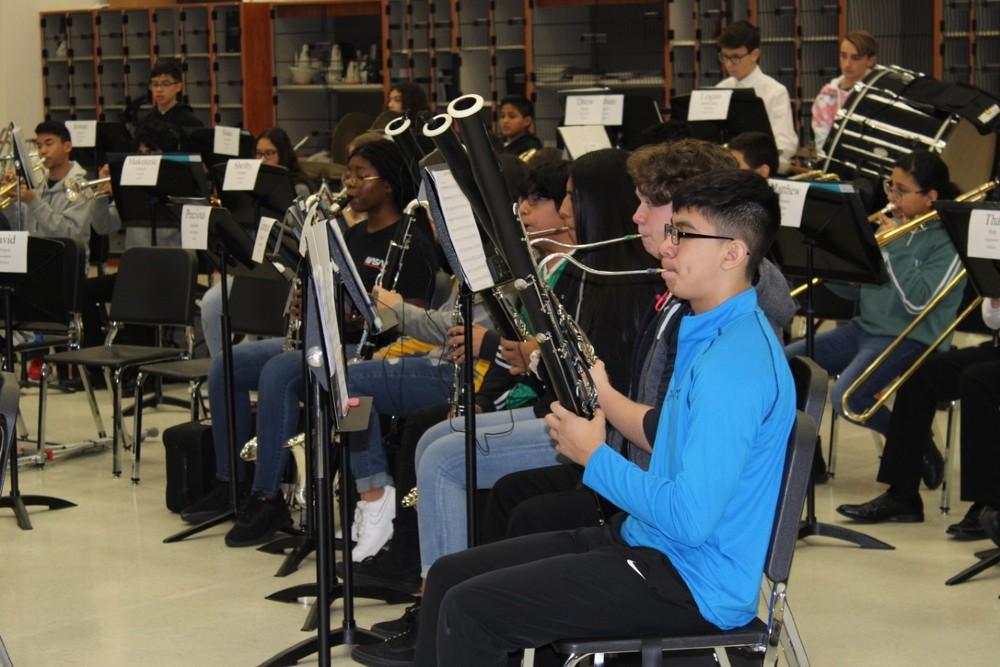 High school band
Each student must complete an audition and is then placed in the level-appropriate band. Auditions for the 2021-22 school year are open. Students can find each school's website links for audition instructions and director information below. Please reach out to your director with any questions. High School Band Audition Music
High school level band courses include:
Honors
Symphonic
Concert
Jazz
Fundamental Band Studies
Instrumental Ensemble
Marching band and Guard
All bands combine to form our award-winning campus marching bands and perform at athletic events and statewide competitions. Participation in the marching band provides many leadership opportunities and may satisfy physical education requirements for graduation.
Students may also participate in Guard and Winter Guard, an auxiliary unit of the marching band. These students enhance the performance with a visual interpretation of the music. Guard units may also compete independently during the winter months.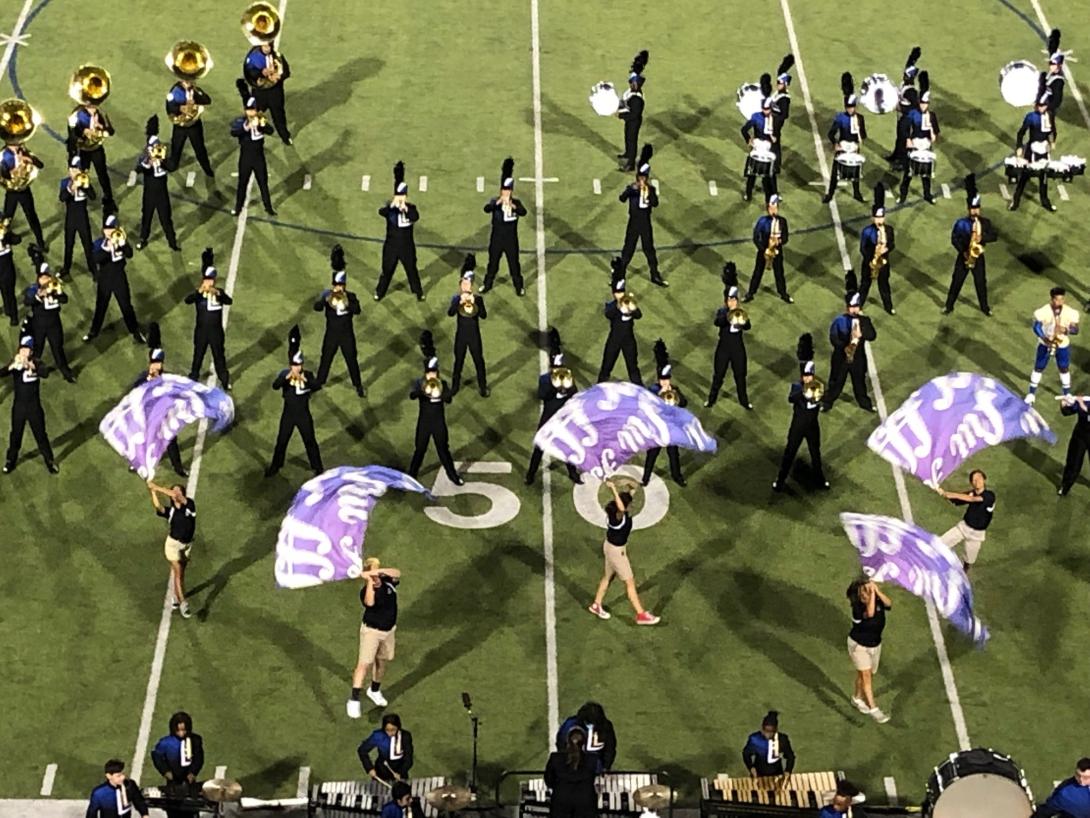 Competitions
Students from all the district band programs compete in many events throughout the year such as:
Labor Day Parade
Band Fest
Football games
Solo and Ensemble Contest
All-City Band
All-Region Band
All-State Band