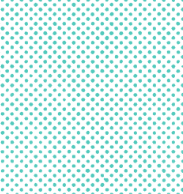 Transition
Learn about the transition process and programs offered by the district.
Beginning before the student turns age 14 and annually thereafter, transition needs are discussed at the student's annual ARD meeting. 
Definition of Transition
Based on the student's needs, taking into account the student's strengths, interests and preferences, transition services are developed as a coordinated set of activities designed within a results-oriented process that is focused on:
Improving the academic and functional achievement of the student to facilitate movement from school to post-school activities including post-secondary education, vocational training, integrated employment (including supported employment)
Continuing and adult education
Adult services
Independent living or community participation. 
 Services may include:
Instruction
Related services
Community experiences
Development of employment and other post-school adult living objectives
If appropriate, acquisition of daily living skills and functional vocational evaluation
At the high school level the campus Vocational Adjustment Coordinator (VAC) is the initial point of contact regarding transition services. The district Transition Specialist is the liaison regarding transition services for the elementary, middle, high school levels and 12+ programs.
District Transition programs
Meeting and Catering Services (MACS)
Meeting and Catering Services (MACS) is a GISD special education community based vocational education training experience for students with significant disabilities. This program gives students the opportunity to learn a wide range of job skills in an actual work environment. Job Coaches facilitate the hands on job training that includes meal preparation, furniture and refreshments set-up of conference rooms, and a mobile beverage and snack service. The campus VAC in collaboration with other campus special education staff makes referrals to MACS.
Transition Related Activities for Individual Needs (TRAIN)
A community based vocational training option for 12+ students who have not had an opportunity to participate in a traditional community based vocational education. The students must have earned the required academic credit needed for graduation to participate in TRAIN. Students will be exposed to public transportation as part of the vocational training. The VAC and VAC Job Coach will teach the students how to utilize the public transportation system and assist in job coaching with marketable skills, Unique Creations and individualized goals in the vocational/functional areas while participating in TRAIN.
Project SEARCH Programs
Project SEARCH is a one year, high school transition program for students with disabilities which provides total immersion training internships in a host of businesses to teach real-life work experiences with training in employability and independent living skills. The program demonstrates a collaborative approach that brings the school district, employers, community resource provider and rehabilitation services together in unique ways to create a productive and comprehensive transition experience for students. The Garland Independent School District Project SEARCH partners are Epiroc Drilling Solutions LLC and the Department of Rehabilitative Services and Quest Employment Services.
Learn more
See these resources for more information:
Contact us
For questions about transition, contact:
For information and help with Special Education, contact: