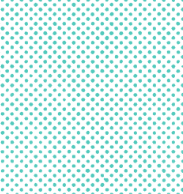 Employee Clinic
Learn about our district employee clinic.
With healthcare costs on the rise, we offer an affordable and convenient resource to our employees. All full-time staff members, as well as their spouses and legal dependents from the ages of 2-27, are invited to take advantage of the district's Employee Clinic.
The clinic offers $10 visits regardless of insurance. While not designed to replace primary care providers, a physician assistant or nurse practitioner will treat minor illnesses—sore throat, earache, sinuses, etc.
Everyone that visits the clinic must have the GISD employee's ID number each time they visit the clinic. Visiting the clinic
Visits are by appointment only. Call 972-487-4567 to make an appointment.
3121 N. President George Bush Hwy. Suite B3
Garland 75040
Monday-Thursday:

Walk-ins: 10 a.m. - 1 p.m.
Appointments: 1:30 - 5:30 p.m.

Friday:

Walk-ins: 7:30 a.m. - 12 p.m.
Appointments: 12:30 - 3:30 p.m.

Holiday hours: 8:00 a.m. – 4:00 p.m. on school holidays that the clinic remains open
Registration documents
In-person COVID-19 procedures
The patient will be the only one allowed in the building.
Patients under 18 years of age will be allowed with one parent only.
Daily operations will meet or exceed guidelines designed to keep you safe.
Social and physical distancing requirements (6 feet apart).
Enhanced sanitation practices.
Mask is required to enter the building and must be kept on at all times.
Minors
All minors need to be accompanied by an adult, and anyone 18 or older must present an ID during check-in. If a parent or guardian is unable to accompany their child, they may send an authorized representative as long as the clinic has a Patient Information form filled out by them. See the Registration Documents section for all forms.
No-show policy
We have a limited number of appointments each day. We want to be sure that all these time slots are available to those in need and not wasted due to no-shows.
If you are unable to make it to your appointment, we ask that you call one hour prior to your scheduled appointment to notify us. If you miss three appointments without providing proper notice, our clinic will no longer be able to serve you.
UIL and Special Olympics physicals
Physicals are by appointment only and only children of GISD employees are eligible.  To receive a Special Olympics physical the athlete must be eligible in Oracle. UIL sports physicals will be performed Tuesday-Thursday (except during flu season), and Special Olympics physicals will be performed on Tuesdays starting at 4 p.m. (except during flu season). Be sure your athlete brings/wears:
Shorts
Eyeglasses or contacts (if applicable)
Completed physical forms including signatures
Picture ID
$10 clinic fee (MasterCard, VISA,  or cash)
See the Registration Documents section for all forms.
Registration
General consent
General Consent-Spanish
HIPPA
HIPPA-Spanish
Patient information
Patient information-Spanish
UIL Sport Physicals
Special Olympic Physicals
Contact us
For information about the clinic, contact Christy Adams and/or the Employee Clinic.