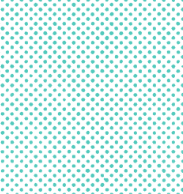 Substitutes
Substitutes are needed for all types of positions from clerical to classroom teachers. Find salary details and more for this important position. Become a substitute
You can impact a child's future by becoming a substitute for Garland ISD. We have teaching and aide (clerical) positions open at all grade levels.
As a substitute, you can:
Earn extra income
Set your own schedule
Stay active
Support a teacher on leave
Gain valuable transferable experience
that can translate to other career opportunities
See below for how to apply.
Qualifications
Substitute aides
Substitute aides work as classroom aides and any other paraprofessional aide positions that require a substitute. To be an aide, you must have a High School diploma or equivalent.
Substitute teachers
Substitute teachers work in the classroom with students, supporting teachers on leave. Substitute teachers must have one of the following:
48 hours of college
Associates' degree
Bachelor's degree
Substitute teachers may pick the grade levels they want to work in. TX Certified applicants will be given first priority. Those with degrees will be considered for professional positions after all certified applicants have been placed.
Applying
All substitute applications are submitted using Frontline Recruiting.
Applicants must be able to work at least two to three days a week. If you do not find a job posting, please check back. New postings are made as they become available.
Select "substitute" on the homepage under vacancies.
Image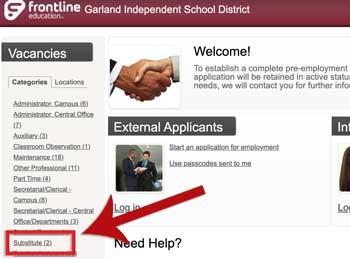 Click the Apply button next to a Substitute position in Job Listings.
Image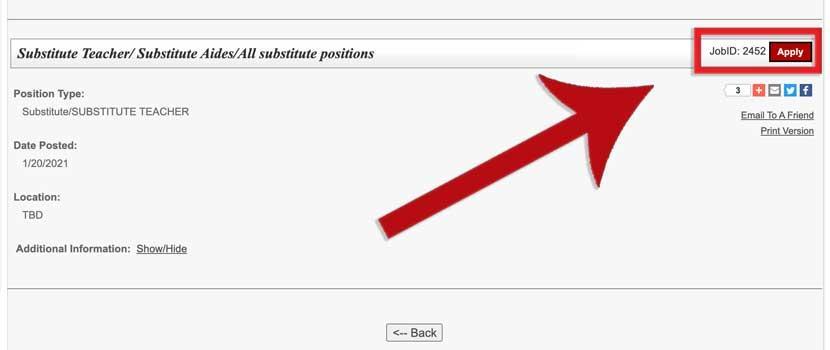 A pop-up will appear. Click "Start" to begin filling out your application.
Image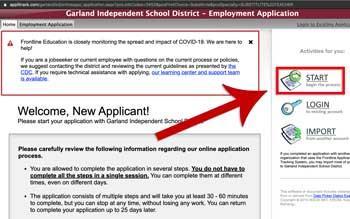 After you submit your information, you will get a confirmation number. Your information will be saved, so you can return at any time to submit more applications.
If chosen, you will receive an email invitation with all hiring details.
If you do not get an email invite for that job posting and you are still interested, apply for the next substitute job posting.
Fingerprinting
Texas state law requires all substitutes to be fingerprinted to be allowed to work in a public school. Certified teachers who have been digitally fingerprinted for certification purposes will not need to do this.
If you are recommended for hire as a substitute and you have not been fingerprinted through TEA, you will receive a service code to set up your fingerprinting with IdentoGo. You will need:
A state-issued driver's license or state-issued ID card
$50 for the fingerprinting fee* 
*Note: Previous fingerprinting that you may have completed for a real estate license, nursing license, or daycare will not be accepted by the state. The district cannot reimburse applicants for fingerprinting.
Salary
Substitutes in GISD are paid by day and position. Applicants must be able to work at least two to three days a week.
Special Spring 2023 salary rates for substitutes
Position Type
Tues-Thurs
Daily Rate
Mon/Fri 
Daily Rate
Teacher-GISD Retired
$145
$155
Teacher-TX Certified
$125
$135
Teacher-Degreed (Associate, 48 hours of college or Bachelor)
$110
$120
Instructional Aide
$95
$105
Non-instructional Aide
$85
$95
Standard salary rates for substitutes

| Position Type | Daily Rate |
| --- | --- |
| Teacher-GISD Retired | $135 |
| Teacher-TX Certified | $115 |
| Teacher-Degreed (Associate, 48 hours of college or Bachelor) | $100 |
| Instructional Aide | $85 |
| Non-instructional Aide | $75 |
See the 2022-23 Substitute Pay Schedule (PDF) document for details.
Long term pay rates
If you work longer than 10 days in a row in the same substitute teaching position*, you will get an increase in pay on the 11th day without a break in service. As long as you do not miss a full day, long-term pay will continue. Half-days do not break the sequence.
Long-term salary rates for substitute teachers

| Position Type | Daily Rate |
| --- | --- |
| Degreed | $135 |
| Texas Certified | $150 |
| GISD retiree | $150 |
*This does not apply to aide positions.
Working as a substitute
Before reporting to work, substitutes should:
Check the campus website and their individual substitute page.

Read the 2022-23 Substitute Handbook.

Get in contact with campus staff for daily instructions.
Get assignments or submit absences
Current substitutes can use the Frontline Absence Management app or website to see information to let campuses know about absences.
Go to Frontline Absence Management
Note: If you are unable to use the browser application or mobile app, use the Call-In System: 1-800-942-3767
Using the Frontline absence management mobile app
Once you have logged in with your Frontline ID Account username and password, the resources below will help guide you to navigate the app and accept jobs. GISD Sub Club
The GISD Substitute Office and Garland ISD Education Foundation team up to surprise hard-working substitutes with $100 gift certificate. Sign up to be a GISD substitute to be eligible to win.
I love GISD. I love it so much that it's been almost 3 years since I started subbing...if you've been thinking about subbing, think no longer!
Contact us
For substitute assistance, contact: