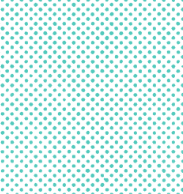 Retirement Resources
Find resources for retired personnel and those considering retirement in the near future. Thinking about retiring?
If you are ready to start planning your retirement, we have gathered resources to guide you as you work towards this milestone. It is never too early to start planning for retirement or to familiarize yourself with the process. Already retired
Thank you for your service in GISD and public education. Find ways to maximize your benefits, stay involved with the district and connect with other retired teachers through local and state organizations.
Teacher Retirement System of Texas (TRS)
The Teacher Retirement System of Texas provides information on your pension benefits, employment after retirement and retiree health benefits.
Texas Retired Teachers Association (TRTA)
The Texas Retired Teachers Association  is the only organization that works exclusively for TRS retirees. Learn the benefits of being a TRTA member and join online.
Garland Retired School Personnel (GRSP)
Become involved with the Garland Retired School Personnel, an affiliate of TRTA. Meet up with old friends and make new ones, with opportunities for service projects, informative programs, luncheons, meetings and field trips.
Volunteer with GISD
Use your experience and first-hand knowledge to continue supporting GISD students through volunteer opportunities. Whether reading to a student, weeding a school garden, or helping busy teachers with administrative tasks, our schools will welcome your expertise.
Become a substitute
Consider becoming a substitute teacher with GISD and continue to impact the lives of our students. TRS provides information on how your benefits could be impacted if you choose employment after retirement.