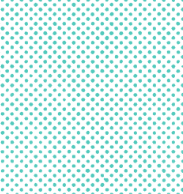 Accessibility Resources
Find resources and information about how to make digital content accessible to everyone, including those with disabilities.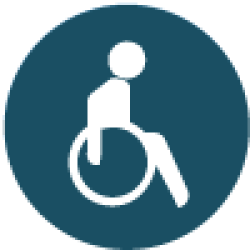 What is Accessibility?
Accessibility is the practice of making digital content accessible to everyone, including those with disabilities. In practice, this means using specific techniques when we create documents, videos and all other digital content in order to remove barriers and allow people with disabilities to perceive, understand, navigate and interact with the content.
Who is responsible for accessibility?
Accessibility is a shared concern for anyone who helps create, share and publish digital resources. Digital resources on the district website, campus websites and the intranet need to be accessible. Additionally, staff who communicate with parents and students through a website, blog or other online communication tool need to create accessible content.
Why should I care about accessibility?
It's the law
Accessibility is a legal requirement under the Americans with Disabilities Act (ADA), and we are required by law to ensure our digital content is accessible for students, staff and the public.
It's the right thing to do
We celebrate our diverse community and want to ensure that our digital content can be used by all members who have a range of hearing, movement, sight or cognitive abilities.
Keep in mind, while accessibility is necessary for some groups to use the web, it is beneficial for everyone. Explore the impact and benefits for everyone in Web Accessibility Perspectives, a compilation of videos.
How can I improve my digital content?
Many of the steps we can take to improve accessibility are simple. Do the following and you're off to a great start:
Ensure proper color contrast between text and the background
Provide text descriptions of images
Use headings to organize content
Create documents using official styles
Use meaningful text for links rather than "click here" or "more."
Evaluate the accessibility of third-party products you want to procure
Add captions to videos
For specific details regarding expectations and guidelines, see the Accessibility standards section below. For more techniques used to create accessible digital content, see the Tools and techniques section.
Accessibility standards
Web Content Accessibility Guidelines (WCAG) 2.1

These guidelines pertain to general content added to web pages such as text, images, documents, videos, etc.  We are required to meet both Level A and Level AA.

Web Accessibility Initiative-Accessible Rich Internet Applications (WAI-ARIA) 1.0

WAI-ARIA defines a way to make web applications more accessible, especially dynamic content and advanced user interface controls developed with Ajax, HTML, JavaScript, and related technologies. 
Tools and techniques
See below for documentation and resources to help make different types of digital content more accessible. Additional resources will be added as they become available.
Essential techniques